Elderly individuals require the love, care, and attention that we often provide to young children; not necessarily because they are already regressing, but because of the many effects of aging. From impaired mobility to diminished sensory and perceptual abilities, the elderly are especially vulnerable to injuries resulting from falls. For the most part, however, many senior citizens are already at the empty nest stage in their lives when their partners may have already passed away and/or their children have already established their own homes in another place. As such, it is imperative that senior citizens find companions who will stay with them until the final hours of their lives. When it comes to undivided attention and unequaled loyalty, companion dogs are simply incomparable. Here are the world's 5 best dogs for senior citizens. While any dog can be a great companion of aged people, these breeds have shown exceptional qualities that make them perfect companions for the elderly.
Maltese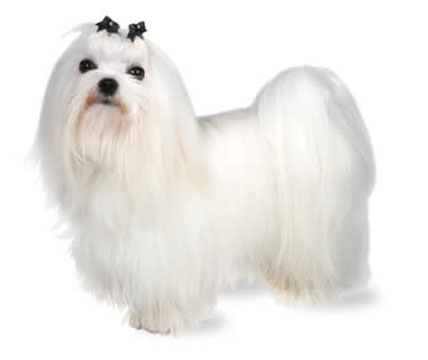 When it comes to dogs for senior citizens, retirees, or anyone who stays at home most of the time, the Maltese is simply tops. These breeds just adore people and they definitely hate being left alone especially for unusually long periods of time. Trusting and very affectionate, the Maltese will do everything it can to make you feel right at home. The Maltese is known to be the gentlest mannered of all toy dog breeds. While it is gentle-mannered, the Maltese is quite lively and playful as well which should be perfect for keeping the elderly entertained for hours. They don't need strenuous exercises. However, they do need daily walks. So, the elderly can simply let them run through the backyard and when they are done, they will be running back to you to snuggle up close. Many Maltese prefer indoor playtime so this is great news to an elderly individual who seriously cannot tolerate long walks. Even if you're going to spend the whole day just lying around, the Maltese will keep you company.
Shih Tzu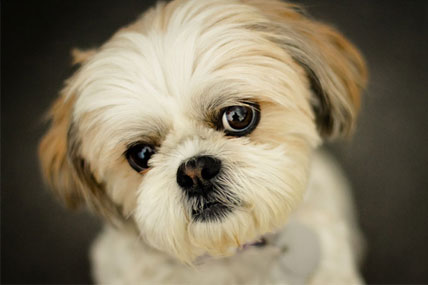 Despite their rather very aristocratic demeanor, Shih Tzus are some of the happiest, sweetest, and most good-natured toy dogs one can ever ask for. With their cute adorable faces that will keep you entertained for hours, the Shih Tzu relishes being in the company of its master. Regardless of whether it is an elderly individual or young child, a Shih Tzu will rely on its eons-old nature of being a lap dog to bring joy to anyone. They don't demand much from their human masters which is good news especially for the elderly who may already be bedridden. While they do need exercise, spending the rest just lying with you on your bed or even on your couch is not really a problem for them. If you have an asthmatic elderly, the Shih Tzu will not pose any threat as they don't shed as much as other breeds. Do take note, however, that Shih Tzus are not hypoallergenic.
Havanese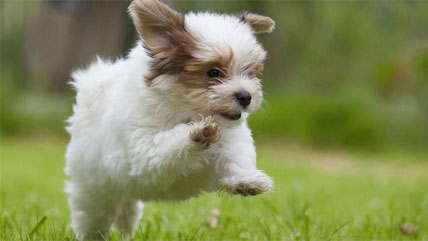 If you have an elderly family member in your home, you'll be glad to get the Havanese. Known for its people-oriented nature, a Havanese enjoys nothing better than snuggling in laps. In fact, like the Maltese, a Havanese has a very strong case of separation anxiety. If it won't see its master for some time, it will be very unhappy and can really lead to excessive barking and chewing as a sign of showing its frustration for being left alone. That is why if you have an elderly member of your family who is bound at home, the Havanese is an excellent choice. They are one of the sturdiest and the brightest of toy dogs. They are cheerful and very playful. They love playing with games of dexterity like pulling toys from under your cabinet. And if your senior citizen happens to require some muscle conditioning exercises, playing tug of war with the Havanese can be a great therapy. And here's the thing. The Havanese is one of the few breeds of dogs that are recommended for individuals who have allergies.
Miniature Schnauzer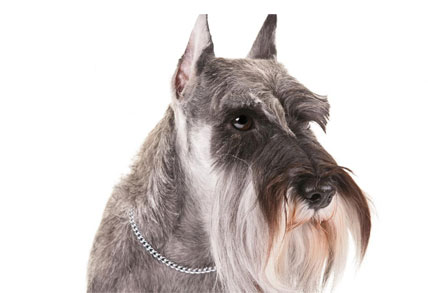 A winner of many advanced obedience awards, the Miniature Schnauzer can be the perfect companion for your elderly family member but only if you train them well enough in obedience. The reason for this is that, while the Mini Schnauzer if generally pleasant and very friendly, it is known to have great variation in its temperament. It can be very terrier-like, stubborn, and quite scrappy towards other pets, especially dogs in the house. Most, however, are easygoing, very calm, and sweet-natured, which is just what senior citizens need in a companion. This is where obedience training comes in. Training the Mini Schnauzer should not be very difficult but it can pose a challenge to the untrained dog owner. But if there's one thing that elderly individuals will appreciate about the Mini Schnauzer, then that will be its dedication and commitment to protect you.
Poodle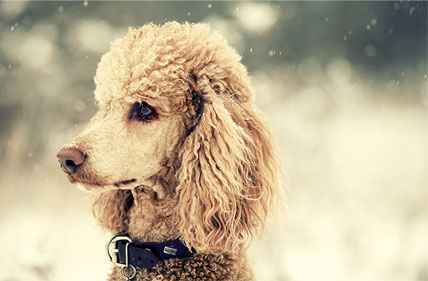 Poodles are very intelligent. They are very trainable and are considered as highly thinking dogs. They pay rapt attention to their human masters, are very quick to learn, and respond very eagerly to positive reinforcement methods. Unfortunately, many individuals think of the Poodle as nothing more than a four-legged sissy simply because of its coat that is often done in various styles. This is one of dogdom's biggest myths. Clearly, people don't really understand what the Poodle really is as a dog. They are very athletic especially when it comes to jumping and retrieving objects. They can fly through an obstacle course with both strength and grace. But, more than that, a Poodle makes for the perfect companion of elderly individuals because of their very happy disposition and friendliness towards anybody else as well as their uncanny ability to read their owner's facial expression and body language. The Poodle is your telepathic canine that can really become your elderly family member's best companion.
Senior citizens require dogs that are easily trainable, easy to maintain, and, above all, relish nothing better than giving their master the company that they need in old age. All dogs can become great companion dogs for seniors, however. You will only need to properly train them for the purpose of safeguarding and accompanying the eldest member of your family.
Like What You Read? Please Rate This Article And Let Us Know What Your Thoughts!